Employment tools
This tool helps track progress during training sessions as refugees with disabilities are introduced to a wide range of employment supports and services. The interface also allows service providers to track their own progress through the training modules designed for them.
Planning map
The planning map:
gives participating refugees a cumulative visual representation of their progress.
gives service providers who are working with the refugees necessary information about their clients' progress.
allows PRIDE to monitor connections between refugee participants and service providers. This is useful in guiding refugee participants toward their desired employment or career.
Employment pathway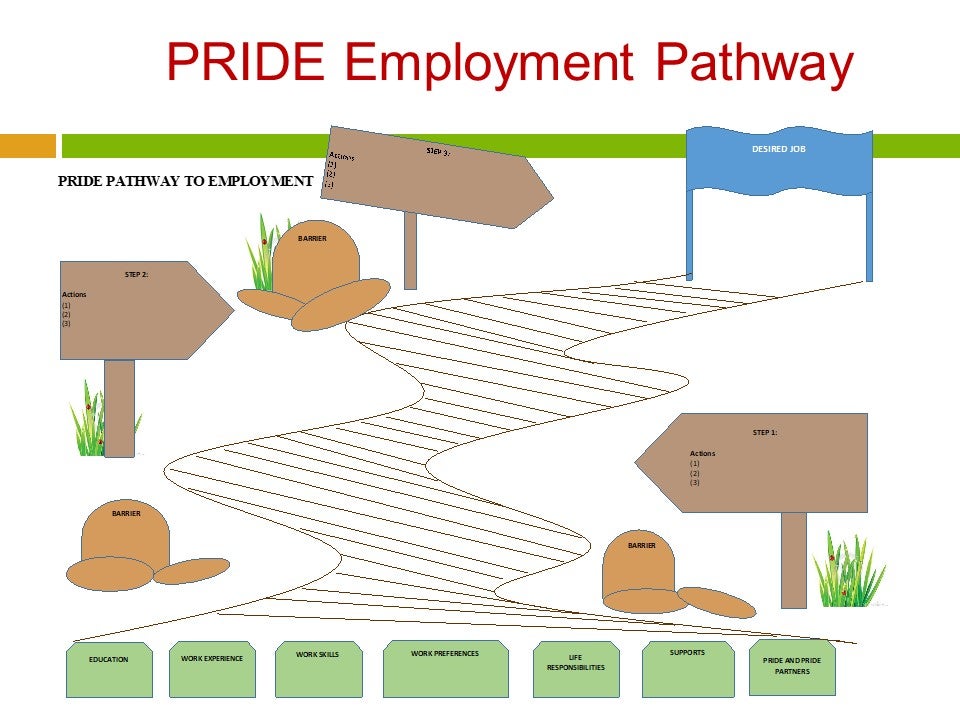 PRIDE Employment Pathway